Syrian opposition coalition gets ambassador to France
November 19, 2012 -- Updated 0211 GMT (1011 HKT)
STORY HIGHLIGHTS
NEW: 136 deaths reported Saturday in Syria
A new coalition of Syrian dissidents will get an ambassador in France
The French president is supporting the new coalition
(CNN) -- A new coalition of Syrian dissidents opposed to President Bashar al-Assad will have an ambassador in France, the French president said Saturday.
The announcement is a boost for the coalition, which seeks to unite the opposition against the Syrian government under a single vision.
The French decision to give the coalition an ambassador follows its pledge, and one by the United States, to support the coalition.
The Arab League and the Gulf Cooperation Council have also endorsed the coalition.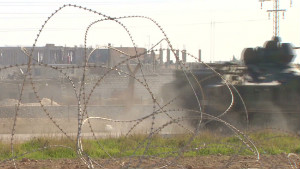 Lull in battle near Turkey-Syria border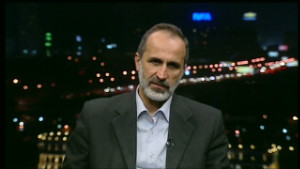 Syria's new opposition leader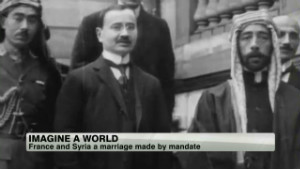 France and Syria, today and in history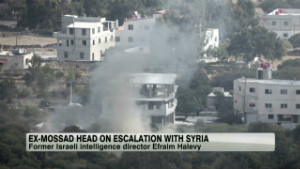 Israel in communication with Assad
French President Francois Hollande met with the newly elected leader of the coalition, Ahmed Moaz al-Khatib, in Paris on Saturday.
Turkish town on Syrian border deals with fighting, ethnic differences
"France reiterated how it was attached to finding a solution quickly and that solution must first pass through the affirmation of a political transition," Hollande said. "This is why we took -- I took -- the decision to recognize the coalition as the legitimate representative of the Syrian people."
The two leaders talked about ways in which the coalition could gain both legitimacy and credibility, Hollande said.
The ambassadorship is a stamp of approval for the coalition's efforts to become the centralized conduit for aid, and for an integrated military command.
The new coalition agreed that it wants al-Assad gone and that no one would talk with his government. Spokesman Mohammed Dugham said the only option now is a totally new government.
Syria's new opposition leader expects more from the U.S.
In Washington, a deputy spokesman for the State Department said the United States believes the decision to unite opposition groups marks the start of a democratic future for the Syrian people. Americans have yet to formally recognize the group, though, as a representative government.
After 20 months of relentless turmoil, rebel forces had not had a unified vision for the country or single military plan to oust al-Assad, whose family has ruled Syria for more than four decades. The United States and Arab nations pressured the groups to get on the same page.
Despite the opposition's unification efforts -- and in light of the government's defiance -- the bloody civil war rages on.
The opposition Local Coordination Committees of Syria reported that 136 people were killed Saturday. Another 122 were killed Friday.
CNN cannot independently verify these figures.
Over 37,000 have died in Syria's civil war, opposition group says

Part of complete coverage on
Syrian crisis
March 4, 2014 -- Updated 1328 GMT (2128 HKT)

Syria has submitted a revised proposal "that aims to complete the removal of all chemicals" from the country before the end of April.
February 18, 2014 -- Updated 1032 GMT (1832 HKT)

CNN's Arwa Damon reports on ISIS defector who says destroying ISIS as critical as defeating regime.
February 18, 2014 -- Updated 0353 GMT (1153 HKT)

The U.S. wants a United Nations resolution that will, among other things, bring humanitarian aid for refugees in Syria.
February 17, 2014 -- Updated 1259 GMT (2059 HKT)

When the radical Islamist militia ISIS arrived in the Syrian town of Addana a year ago, many welcomed them. What followed changed their minds.
February 17, 2014 -- Updated 1449 GMT (2249 HKT)

CNN obtained video clips from Syrian activists documenting the atrocities committed by members of the Islamic State in Iraq and Syria, known as ISIS.
February 18, 2014 -- Updated 2017 GMT (0417 HKT)

On Crossfire, Danielle Pletka discusses what the U.S. needs to do to resolve the Syria crisis.
February 6, 2014 -- Updated 0101 GMT (0901 HKT)

Her almond-shaped brown eyes shine through her sunken face as a doctor lifts her sweater to reveal a tiny rib cage pushing against her skin.
February 4, 2014 -- Updated 1746 GMT (0146 HKT)

The Zaatari refugee camp in Jordan is home to around 100,000 Syrian refugees. CNN spent several days meeting the residents of the camp.
January 22, 2014 -- Updated 1959 GMT (0359 HKT)

Renowned war crimes prosecutors and forensic experts have found "direct evidence" of "torture and killing" by the Assad regime.

Traumatized children who have witnessed the horrors of war are being helped to read -- and rebuild a normal life. CNN's Becky Anderson reports.
January 23, 2014 -- Updated 1207 GMT (2007 HKT)

A battle zone tour organized by the Syrian government for CNN and several other media outlets Wednesday was more than bizarre.
January 22, 2014 -- Updated 1735 GMT (0135 HKT)

CNN's Atika Shubert meets with the family of a little girl who was wounded in Syria, now living in a refugee camp.
January 27, 2014 -- Updated 1456 GMT (2256 HKT)

110 year old, Jabari Alawali walked for over 10 hours to reach Jordan from Syria.
Today's five most popular stories